North Texas is a big place, with plenty to do, see, hear, and watch. So, we scour the internet every week to find events and activities for you. As always, events may change at any time, so check the event website or registration page for the latest details. 
---
THURSDAY, SEPT. 6
IDEATION WEEK
SMU Incubator in Mockingbird Station
4:30 – 5:30 p.m.
SMU Engaged Learning wants to hear your big ideas. The event is geared toward helping and inspiring, and features Jim Hart. Everyone is welcome to come (not just students) to turn their dreams into a reality.
Free
To register and find more information, go here.
—
SGFD PANEL: DESIGNING FOR EQUITY IN PARKS AND PUBLIC SPACES
HKS Architects in Dallas
5:30 – 7 p.m.
This moderated forum will focus on the issues of designing the city's public spaces, such as accessibility, ethnicity, and urban development. Smart Growth for Dallas and the Texas Trees Foundation have teamed up to foster innovative ideas that can help create a better city for all.
Free
To register and find more information, go here.
---
WEDALLAS: MEET YOUR MENTOR
The DEC in Dallas
11 a.m. – 1 p.m.
If you've been looking for a mentor, look no further than the DEC. During this "speed mentorship," participants will rotate between prospective mentors in 15-minute intervals. DEC's WEDallas is a program intended to equip North Texas female entrepreneurs with knowledge, connections, and contacts in the industry.
Tickets are $10.
To register and find more information, go here.
—
THE BOLDER BOARD TRAINING WITH DAN PALLOTTA
United Way of Tarrant County
7:30 a.m. – 4 p.m.
Nonprofit boards can bring their organizations to the next level with this lecture-workshop combo. Board members are taught how to collaborate with their CEOs for better company opportunities. The Bolder Board Training is specifically designed to transform boards for the better.
Tickets are $250-300.
To register and find more information, go here.
—
DALLAS CHOCOLATE FESTIVAL (Friday to Sunday)
Fashion Institute Gallery in Dallas
7 – 10 p.m. Friday; 11 a.m. – 5 p.m. Saturday; 9 a.m. – 4 p.m. Sunday
Chocolate lovers, unite. Feed your taste buds and your brain with this three-day festival celebrating the future of this delicious dessert. Presented by Whole Foods, the festival include demos, classes, a VIP party, and of course, lots of tasty chocolate. Five Mile Chocolate, CocoAndré, Dude Sweet Chocolate, and Kate Weiser.
Tickets are $35-150.
To register and find more information, go here.
—
DALLAS CULTURE PLAN: FEEDBACK AND ACTIVATION WORKSHOP #2
Dallas Museum of Art in Downtown Dallas
10 a.m. – noon
The Office of Cultural Affairs and the Dallas Cultural Plan team invite you to join in on the conversation of the priorities and strategies of the Dallas Cultural Plan 2018. Attendees can discuss workshop strategies that Dallas residents and the Office of Cultural affairs have created.
Free
To register and find more information, go here.
---
SATURDAY, SEPT. 8

WHAT YOU NEED TO KNOW ABOUT COPYRIGHTS, PATENTS AND TRADEMARKS
SCORE Conference Room in Fort Worth
9 – 11:30 a.m.
For anyone who has intellectual property, but is unsure of how to protect it, this workshop can guide them on the right path. Astrid Laws Gulley, a SCORE mentor, will present an informational session that will teach attendees how to navigate the ins and outs of copyrights, patents, and trademarks.  
Tickets are $50.
To register and find more information, go here.
—
HOW TO START A NON-PROFIT ORGANIZATION THIS YEAR
PinnStation in Arlington
9 a.m. – 2 p.m.
This interactive workshop seeks to help those that want to start a non-profit organization, but don't know where to start. SCORE mentors Linda Gray, a non-profit business consultant, and Tim Jaquet, who works on the development of non-profits, will show participants how to incorporate and apply for a tax-exempt organization so that your non-profit dreams can come true.
Tickets are $65.
To register and find more information, go here.
—
HAY FESTIVAL DALLAS EDITION
The Wild Detectives in Oak Cliff
3 – 11 p.m.
The Hay Festival is an international literary festival that is making its North American debut in Dallas. The event will focus on some of today's top Latin American literary talents under 39 through a series of panels, and the fun will continue through the evening with a "Bookstore Disco" party.   
Free
To register and find more information, go here.
---
TUESDAY, SEPT. 11
2018 TECHNEST FALL SERIES: ANGEL INVESTING PANEL
TECH in Fort Worth
4:30 – 6 p.m.
This panel will bring together three experienced local investors for a discussion on funding, specifically angel investing. Panelists will include Cowtown Angel members Mike Butts, Bob Ferguson, and Tyler Head, who will all provide insight into the world of investors.
Free
To register and find more information, go here.
PRO SPEED NETWORKING
SPACES – McKinney Avenue in Dallas
6 – 8:30 p.m.
Network After Work Dallas is presenting a quick and efficient way to make new connections. Guests will be seated according to what industries they would like to network with in small groups that are changed throughout the evening, while an open networking mixer will close out the night and allow new networking connections to develop.
Tickets are $20-40.
To register and find more information, go here.

Credits: All photos, logos, and brand images are the property of their respective owners. Company, product, and service names used on this website are for identification purposes only. Trademarks included are the property of their respective owners.
Feature art: 
Please visit the event websites for the latest updates on days, times, and location.
---
READ NEXT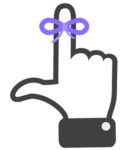 Save The Date: Bitcoin Summit, Big Design, and Hedera18
YOU WON'T WANT TO MISS THESE UPCOMING EVENTS
Fill your calendar with the most innovative events in Dallas. Whether you're interested in attending a workshop, conference or networking happy hour, Dallas Innovates is here to provide you a guide for the who, what, and where of innovation in Dallas. Find upcoming events here.
---
WHAT'S ON YOUR CALENDAR?
Know of a great event? Tell us about it here. 

Get on the list.
Dallas Innovates, every day. 
Sign up to keep your eye on what's new and next in Dallas-Fort Worth, every day.